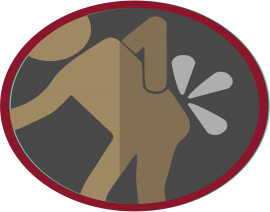 $395.00
Workplace Ergonomics Specialist (WES)
Catalog
Work-related musculoskeletal disorders (MSDs) result when there is a mismatch between the physical capacity of workers and the demands of the job. Musculoskeletal disorders are the leading cause of disability of people in their working years, afflicting over 19 million workers. One-half of the nation's workforce is affected at some time during their working lives. Statistics show a steady increase in musculoskeletal disorders. Each year thousands of workers in the United States report work-related MSDs such as tendonitis, epicondylitis, carpal tunnel syndrome, and back injuries. Many of these are caused or aggravated by work-related stressors such as lifting, reaching, pulling, pushing, and bending.
The cost to the nation in direct worker's comp costs exceeds $20 billion. The latest statistics report 650,000 work-related MSDs annually. About one-third of all occupational injuries and illnesses stem from overexertion and/or repetitive motion.
Companies, both large and small, have developed ergonomic programs that use a programmatic approach to identify and solve their ergonomic problems. While helpful, outside consultants or experts are often not necessary. The majority of ergonomic problems can be satisfactorily addressed by low-cost interventions utilizing in-house resources. The required amount of time to complete the course is dependent upon your knowledge of workplace safety, but we find that the average completion time is approximately 16 hours. You have up to six months to complete the course.
Online Exams:
The student will take a comprehensive online exam at the end of the course. You must score 80% to receive certification. You have two opportunities to pass the exam.
Recertification:
A refresher course and exam will be required every three (3) years. The cost of this recertification is $150.
Learning Objectives:
Our Workplace Ergonomics Specialist Certification covers:
Defining Ergonomics
Ergonomics Consensus Standards
History of Ergonomics
Ergonomic Factors
Risk Factors Inherent in the Worker
Risk Factors Inherent in the Environment
Administrative Controls
Engineering Controls
Developing an Effective Ergonomics Program
Designation:
Workplace Ergonomics Specialist (WES)
Performance Outcomes:
Upon successful completion of this course, the student will be able to define ergonomics and work-related musculoskeletal disorders (MSD), recognize signs and symptoms of MSD injuries, identify risk factors for MSDs, specify controls and practices to eliminate and reduce risk factors and hazards, specify how to report symptoms and hazards, and identify the elements of a successful ergonomics program.
Show More
Minimum System Requirement:
Operating System: Win 7 (32 bit) and above, Linux, Mac OS, Android; Processor Speed: 2.5 GHz; Memory: 2 GB RAM is sufficient to use this LMS; Internet Browsers: Safari, Chrome, Mozilla Firefox, IE9+; Active internet service is needed.