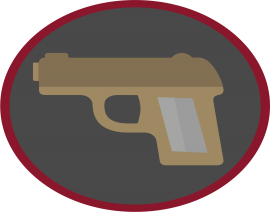 $395.00
Workplace Violence Prevention Specialist (VPS)
Specialist Designations
This is an intensive independent study course that gives you a comprehensive understanding of workplace violence prevention and teaches you how to manage the safety aspects of the topic in your workplace. The required amount of time to complete the course is dependent upon your knowledge of workplace safety, but we find that the average completion time is approximately 16 hours. You have up to six months to complete the course.
Our Workplace Violence Prevention Specialist Certification covers:
The Problem of Violence in America
The Problem of Violence in the Workplace
Types of Violence
Factors Which May Increase Risk of Assault
Identifying a Potentially Violent Worker
Managing and Surviving Disruptive, Threatening, or Violent Behavior
Online Exams:
The student will take a comprehensive online exam at the end of the course. You must score 80% to receive certification. You have two opportunities to pass the exam.
Recertification:
A refresher course and exam will be required every three (3) years. The cost of this recertification is $150.
Learning Objectives:
• Understand the significant impact of violence in the country and in the workplace 

• Define the various types of violence found in the workplace 

• Recognize the factors associated with workplace violence for appropriate risk assessment 

• Identify potentially violent employees to include signs and risk indicators 

• Employ the response techniques associated with the various levels of workplace violence 

• Apply the various compliance requirements associated with workplace violence, to include recordkeeping and reporting 

• Effectively develop, manage, and evaluate a workplace violence prevention plan that includes appropriate control measures and employee training
Show More
Minimum System Requirement:
Operating System: Win 7 (32 bit) and above, Linux, Mac OS, Android; Processor Speed: 2.5 GHz; Memory: 2 GB RAM is sufficient to use this LMS; Internet Browsers: Safari, Chrome, Mozilla Firefox, IE9+; Active internet service is needed.