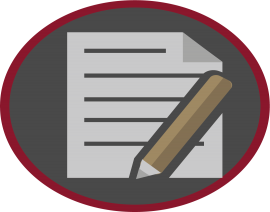 $395.00
OSHA Recordkeeping Specialist (ORS)
Specialist Designations
Upon successful completion of the course, the student will understand the changes in updated recordkeeping regulations, learn how to utilize the 300, 300A and 301 forms, determine the difference between first aid and medical services, understand covered employees concerning contractors and temporary employees and understand employee privacy rights. The required amount of time to complete the course is dependent upon your knowledge of workplace safety, but we find that the average completion time is approximately 16 hours. You have up to six months to complete the course.
Online Exams:
The student will take a comprehensive online exam at the end of the course. You must score 80% to receive certification. You have two opportunities to pass the exam.
Recertification:
A refresher course and exam will be required every three (3) years. The cost of this recertification is $150.
Learning Objectives:
Our OSHA Recordkeeping Specialist Certification covers:
Organization, Purpose, Scope
Definitions
Exemptions
Newly Covered Industries
Recording Criteria
Exceptions
Designation:
OSHA Recordkeeping Specialist (ORS)
Show More
Minimum System Requirement:
Operating System: Win 7 (32 bit) and above, Linux, Mac OS, Android; Processor Speed: 2.5 GHz; Memory: 2 GB RAM is sufficient to use this LMS; Internet Browsers: Safari, Chrome, Mozilla Firefox, IE9+; Active internet service is needed.