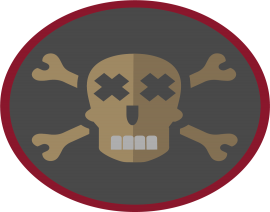 $395.00
Hazard Communication Specialist (HCS)
Catalog
A thorough explanation of the Hazard Communication Standard with the GHS updates of 2012. Upon completion of this course, you will have a thorough understanding of the Hazard Communication Standard of 2012. You will have the knowledge, skills, and abilities to bring your workplace into full compliance with the standard and you may train the employees in your workplace, thereby meeting and exceeding OSHA regulations. The required amount of time to complete the course is dependent upon your knowledge of workplace safety, but we find that the average completion time is approximately 16 hours. You have up to six months to complete the course.
Online Exams:
The student will take a comprehensive online exam at the end of the course. You must score 80% to receive certification. You have two opportunities to pass the exam.
Recertification:
A refresher course and exam will be required every three (3) years. The cost of this recertification is $150.
Non-discrimination Policy:
NASP is committed to maintaining a work and learning environment free of all forms of discrimination.
Proprietary Interest Disclosure:
The instructor(s) has no financial interest in any course documents, products, tools, or instruments. View the full document here.
Learning Objectives:
Our Hazard Communication Specialist Certification covers:
Why the addition of the Global Harmonization
The primary differences between the old HAZCOM and GHS requirements
New label requirements
GHS Pictograms and Assessment Techniques
Changes in Physical and Health Hazards
SDS format changes
Designation:
Hazard Communication Specialist (HCS)
Show More
Minimum System Requirement:
Operating System: Win 7 (32 bit) and above, Linux, Mac OS, Android; Processor Speed: 2.5 GHz; Memory: 2 GB RAM is sufficient to use this LMS; Internet Browsers: Safari, Chrome, Mozilla Firefox, IE9+; Active internet service is needed.