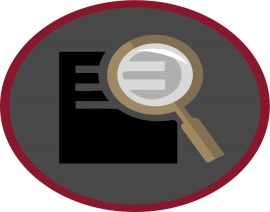 $395.00
Accident Investigation Specialist (AIS)
Specialist Designations
Accidents are unplanned and unintentional events that result in harm or loss to personnel, property, production, or nearly anything that has some inherent value. Understanding how to prevent or control accidents requires an understanding of the sequence of events leading to an accident in order to identify and implement countermeasures that contain risks. The required amount of time to complete the course is dependent upon your knowledge of workplace safety, but we find that the average completion time is approximately 16 hours. You have up to six months to complete the course.
Online Exams:
The student will take a comprehensive online exam at the end of the course. You must score 80% to receive certification. You have two opportunities to pass the exam.
Recertification:
A refresher course and exam will be required every three (3) years. The cost of this recertification is $150.
Non-discrimination Policy:
NASP is committed to maintaining a work and learning environment free of all forms of discrimination.
Proprietary Interest Disclosure:
The instructor(s) has no financial interest in any course documents, products, tools, or instruments. View the full document here.
Learning Objectives:
I. The Initial Investigation at the Accident Scene
II. Immediate Post-Accident Actions
III. Documenting the Accident Scene
IV. Controlling Evidence and Obtaining Witness Statements
V. Documenting the Scene
VI. Collecting, Preserving, and Documenting Evidence
VII. Obtaining Initial Witness Statements
VIII. Managing the Accident Investigation
IX. Collecting and Analyzing Data
X. Reporting the Results
Show More
Minimum System Requirement:
Operating System: Win 7 (32 bit) and above, Linux, Mac OS, Android; Processor Speed: 2.5 GHz; Memory: 2 GB RAM is sufficient to use this LMS; Internet Browsers: Safari, Chrome, Mozilla Firefox, IE9+; Active internet service is needed.