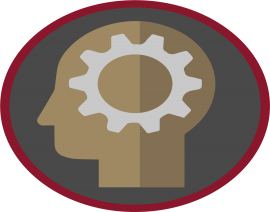 $395.00
Behavior Based Safety Specialist (BBS)
Specialist Designations
This is an intensive independent study course that gives you a comprehensive understanding of workplace safety and teaches you how to manage safety in your workplace. This course discusses all of the primary facets of workplace safety and how they interrelate. Included is the latest advancement in workplace safety - Behavior-Based Safety. Behavior-Based Safety is based on the proven principles of Organizational Behavior Management. The required amount of time to complete the course is dependent upon your knowledge of workplace safety, but we find that the average completion time is approximately 16 hours. You have up to six months to complete the course.
Recertification:
A refresher course and exam will be required every three (3) years. The cost of this recertification is $150.
Non-discrimination Policy:
NASP is committed to maintaining a work and learning environment free of all forms of discrimination.
Proprietary Interest Disclosure:
The instructor(s) has no financial interest in any course documents, products, tools, or instruments. View the full document here.
Learning Objectives:
Our Behavior Based Safety Specialist Certification covers:
Means of understanding and managing workplace safety
Proper development of the Behavior Based Safety model of workplace safety
Ways to overcome Resistance to Change
Increasing positive behaviors and continuous improvement
Show More
Minimum System Requirement:
Operating System: Win 7 (32 bit) and above, Linux, Mac OS, Android; Processor Speed: 2.5 GHz; Memory: 2 GB RAM is sufficient to use this LMS; Internet Browsers: Safari, Chrome, Mozilla Firefox, IE9+; Active internet service is needed.