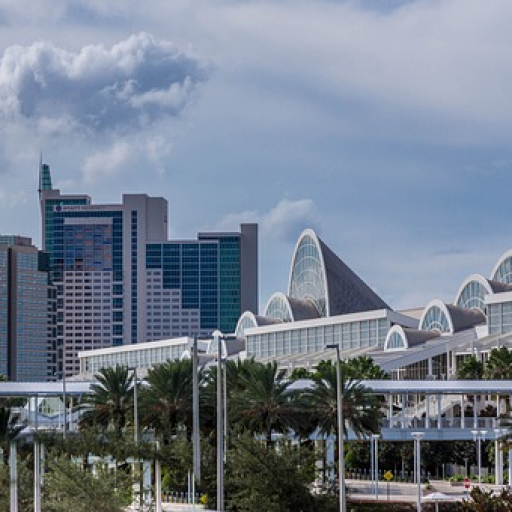 Workplace Ergonomics Specialist Live Course
Catalog
access_time16:00 hours / 1.60 CEUs
Oct 05, 2022 - Oct 06, 2022

State:

Florida

City/Town:

Orlando

Hotel Information:

Hotel Information

The host hotel (and training venue) is the Holiday Inn Express & Suites Orlando at SeaWorld, 10771 International Dr, Orlando, FL 32821. Note that a discounted room rate of $149 per night (plus taxes and resort fees) is available. We will provide a hotel booking link via email to receive the discounted room rate upon registration.
REGISTRATION:
Click on ADD TO CART and fill out Payment Information. (You must pay for class in advance to be registered).
Apply Coupon Code, if applicable.
If paying with a check, please contact customer support and send payment to: NASP/IASP, PO Box 3367, Wilmington, NC 28406.
If you are traveling from overseas, you must pay in advance and then you will receive a letter of invitation so you may apply for a VISA. Click here for details.
Once payment is received, you will receive a confirmation letter via email.
Click here for details on our cancellation/student transfer policy.
Workplace Ergonomics Course Description:
Work-related musculoskeletal disorders (MSDs) result when there is a mismatch between the physical capacity of workers and the demands of the job. Musculoskeletal disorders are the leading cause of disability of people in their working years, afflicting over 19 million workers.


After completion of this training, the student will have acquired the knowledge, skills and abilities to:
Define ergonomics and identify different types of musculoskeletal disorder injuries (MSD) to recognize the importance of ergonomics in the workplace.
Identify the signs, symptoms, and significance of MSD injuries in the workplace to better understand the industry recommendations and guidelines for ergonomics.
Identify important events and decisions in the history of ergonomics to recognize changes in attitudes and actions concerning ergonomics in the workplace.
Identify ergonomic risk factors inherent in the employee, job, and environment to be able to evaluate these risks in the workplace.
Recognize risk factor controls that best suit the level of risk identified in the workplace so that MSD injuries can be prevented.
Describe the elements of an effective ergonomics program so that these elements can be implemented in the workplace.
Identify the roles and responsibilities of employers, employees, and medical providers in an ergonomics program so that the program can be implemented effectively.
Describe best practices in ergonomics for a variety of environments and industries in order to prevent MSD injuries in specific workplaces.
Use the Strain Index and RULA Assessment Tools to analyze jobs with ergonomic risk factors associated with the upper extremities.
Use the NIOSH Lifting Guidelines and Manual Materials Handling Tables to analyze jobs with ergonomic risk factors associated with the low back.
Determine post-injury management best practices.


***Click here to see what our customers are saying.
***Click here to see what makes our classes so great.
Students will receive:
Student Reference Manual and Handout Materials
Sample Ergonomic Plans and Programs
Sample Ergonomic Audit and Checklist Forms
Customizable PowerPoints
About the Instructors:
This course is co-instructed by Mr. Eric Gislason of NASP, the leader in innovative safety training, and Dr. James Rethaber of Fit For Work, the industry leader in injury prevention and workplace safety solutions with 350+ partnerships spread out over 1,500+ locations. We will introduce students to basic ergonomic principles and address topics such as musculoskeletal disorders (MSDs), identifying and prioritizing ergonomic stressors, determining root causes, analysis techniques, developing appropriate control measures, cost justification, and design criteria. This course prepares the participants to work in a team environment to conduct ergonomics assessments for the control of risk factors that cause MSDs.

Who Should Attend?
This course is designed for individuals who desire the necessary knowledge and skills to help reduce work-related musculoskeletal and nerve disorders through application of ergonomic control measures and designs. Individuals benefiting from this course include, but are not limited to, ergonomic team leaders, safety specialists, safety managers, OT and PTs, nurses, industrial hygienists, healthcare professionals, engineers, line managers, and others with responsibilities to reduce ergonomically-related workplace injuries.
Continuing Education Units (CEUs):
1.6 CEUs are offered for this course. NASP is accredited by the International Association of Continuing Education (IACET) to issue CEUs. These will be reflected on the Certificate upon successful completion of the course and passing the exam.
Testimonials:
Click here to see what our students have been saying about our courses.
Recertification:
An optional refresher course is recommended every three (3) years. The cost of this recertification is $195.
Class Information:
The class will be held from 8:00 am to 5:00 pm Wednesday and Thursday. Lunch will be provided both days with snacks and refreshments served daily.
Group Pricing:
Three or more students from the same company will receive a $100 discount per student if they sign up for the same course date and location. (May not combine with other promotional discounts.)
Cancellation Policy:
We hope you do not have to cancel; however, if you need to cancel, cancellation notices received in writing seven (7) or more days before the first day of class will be refunded in full, minus a 10% admin fee. Cancellations received less than seven (7) days before the first day of class will be refunded 75% of the course fee in the form of an NASP Voucher for future training. Unused Vouchers expire one year after the date of issue. Substitutions are welcomed. No shows and cancellations received after the start of class will not be eligible for a refund. This policy will be enforced so please plan ahead. If you need to cancel call us at 800 922-2219 and speak to a customer service representative for assistance.


In the unlikely event that a course must be canceled by NASP, student will receive a full reimbursement of tuition costs. NASP is not responsible for travel and per diem that may be incurred by student. This includes, but is not limited to, airfare, hotel accommodations, rental vehicles, or meals.
For Information on Additional Course Dates and Locations:
Click here.