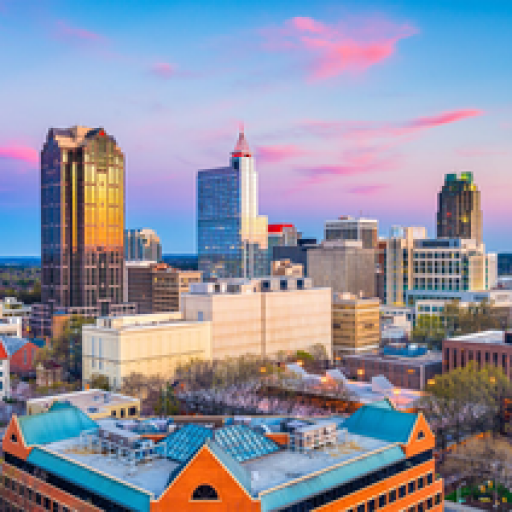 HAZWOPER Train-The-Trainer Course Classroom
Catalog
access_time40:00 hours / 4.00 CEUs
Oct 02, 2023 - Oct 06, 2023

State:

North Carolina

City/Town:

Raleigh

Hotel Information:

The host hotel (and training venue) for the event is the DoubleTree by Hilton Raleigh Crabtree Valley. The hotel is located at 4100 Glenwood Ave, Raleigh, NC 27612. The hotel has multiple rooms blocked for attendees, and you will receive a special room rate of $145.00/day (for a king) and $135.00/day (for two queens), plus taxes and resort fees (13.25%).

Also, you must make your reservations by Sunday, September 10, 2023. 

 

Click here to make your reservations. 
REGISTRATION:
Click on ADD TO CART and fill out Payment Information. (You must pay for the class in advance to be registered).
Apply Coupon Code, if applicable.
If paying with a check, please contact customer support and send payment to: NASP/IASP, PO Box 3367, Wilmington, NC 28406.
If you are traveling from overseas, you must pay in advance and then you will receive a letter of invitation so you may apply for a VISA. Click here for details.
Once payment is received, you will receive a confirmation letter via email.
Click here for details on our cancelation/student transfer policy.
HAZWOPER Train-The-Trainer (HTTT) Course Description
This state-of-the-art course will cover in detail the regulatory and training requirements of the Hazardous Waste Operation and Emergency Response (29 CFR 1910.120) standard. OSHA states that a measure of the competence of an instructor is the successful completion of a train-the-trainer program with training and experience specific to the topics they will teach. Not only does the course review the various elements of the HAZWOPER standard, there are also demonstrations as well as "hands-on," practical simulations to meet the experiential requirements of the regulation.
Who should attend?
Anyone involved in environmental clean up or HAZMAT emergency response will benefit from this course. This includes an Environmental or Safety Director or Manager, Emergency Responder, Incident Commander, Safety Trainer, Plant Manager, Production or Maintenance Manager, Public Works or Utilities Director, Fire Chief, Waste Site Supervisor, Waste Treatment Facilitator, Project Supervisor or TSD Facility Supervisor.
Course Composition:
EMPLOYEE TRAINING
Learning Objectives
Training and Testing Methodology
Training Adult Learners
Learning Styles
Instructional Strategies
OSHA Training Guidelines (Appendix E)
Rescue
REGULATORY OVERVIEW
OSH Act, EPA
CERCLA/SARA
RCRA and Others
Interrelation of OSHA, EPA and DOT
CHEMISTRY/TOXICOLOGY/INDUSTRIAL HYGIENE
Terms and Concepts
SDS Review & Hazard Labeling Systems
Routes of Entry & Dose/Response Relationship
Toxic Effects of Exposure
WRITTEN PROGRAM REQUIREMENTS
Safety and Health and Emergency Response
Medical Surveillance, Respirator Programs
Spill Containment and Contingency Plan
HAZARD EVALUATION
Types and Measures of Hazards
Hazard Assessment
Incidental vs. Emergency Response
MONITORING REQUIREMENTS
Site Monitoring
Personal Monitoring
EMERGENCY RESPONSE PROCEDURES
Recognition and Prevention
Communications and Security
Evacuation Routes, Procedures & Safe Distances
DECONTAMINATION
Purpose and Prevention
Decontamination Methods and Plan
Disposal Methods
PERSONAL PROTECTIVE EQUIPMENT
Developing a PPE Program
EPA Levels of Protection
Respiratory Protective Equipment
Selection, Use, Maintenance and Limitations
MEDICAL SURVEILLANCE PROGRAM
Hazardous Waste Site Workers
Emergency Responders
Occupational Exposure
Monitoring and Exams
Lifestyle Risk Factors
MITIGATION OF HAZARDS
Fire and Explosion Hazards
Confined Space Entry and Rescue
Mechanical, Physical, Electrical
Noise, Biologic, and Temperature Extremes
Medical First Aid and Treatment
Bloodborne Pathogens
SPILL AND LEAK CONTROL
Drum Plugging and Patching
Bulk and Pressurized Containers
Landborne/Waterborne
Dyking/Diverting
Incident Command System
***Click here to see what our customers are saying.
***Click here to see what makes our classes so great.
Students will Receive:
2020 Emergency Response Guidebook
NIOSH Pocket Guide to Chemical Hazards
Sample Plans, Programs, Audits and Checklists
Eight complimentary training videos
16 Customizable PowerPoints
Student Outlines, Handouts and Tests to be Used at Your Facility
Continuing Education Units :
Four (4.0) CEUs are offered for this course. As an IACET Accredited Provider, NASP offers IACET CEUs for its learning events that comply with the ANSI/IACET Continuing Education and Training Standard. CEUs will be reflected on the Certificate upon successful completion of the course and passing the exam. Partial credit or adjusted CEUs will not be awarded for individuals who do not successfully meet the criteria for achievement of CEUs.
Exam:
The student will take an exam at the end of the course. You must score 80% to receive a Certificate. You have two opportunities to pass the exam. An online retake exam will be provided if the first attempt is unsuccessful.
Authorization:
Upon completion of this course, students will be qualified to train on the following topics:
HAZMAT EMERGENCY RESPONSE AWARENESS
HAZMAT EMERGENCY RESPONSE OPERATIONS
HAZMAT EMERGENCY RESPONSE TECHNICIAN
HAZMAT EMERGENCY RESPONSE SPECIALIST
HAZMAT EMERGENCY RESPONSE INCIDENT COMMANDER
HAZMAT EMERGENCY RESPONSE REFRESHER
HAZWOPER GENERAL SITE WORKER (24 AND 40 HOUR)
HAZWOPER GENERAL SITE WORKER SUPERVISOR
HAZWOPER GENERAL SITE WORKER REFRESHER
HAZWOPER FOR TSD FACILITIES
HAZARD COMMUNICATION AND GHS
DOT HAZMAT AWARENESS
PPE AND RESPIRATORY PROTECTION
Recertification:
A refresher course and exam will be required every three (3) years. The cost of this recertification is $495.
Group Pricing:
Three or more students from the same company will receive a $200 discount per student if they sign up for the same course date and location. If you have three (3) or more students, call us at 800 922-2219 and speak to a customer service representative for assistance. (May not combine with other promotional discounts.)
Airport Transportation in Raleigh:
The hotel does not provide shuttle service to and from the airport. You can take an uber or taxi from the airport, which is 11 miles from the hotel.
Hotel Accomodations:
The host hotel (and training venue) for the event is the DoubleTree by Hilton Raleigh Crabtree Valley. The hotel is located at 4100 Glenwood Ave, Raleigh, NC 27612. The hotel has multiple rooms blocked for attendees, and you will receive a special room rate of $145.00/day (for a king) and $135.00/day (for two queens), plus taxes and resort fees (13.25%).
Also, you must make your reservations by Sunday, September 10, 2023.
Please note, if you made your room reservation before receiving this email, contact us so we can make sure you are added to the National Association of Safety Professional's blocked rooms. Click here to make your reservations.
If you have any questions, or trouble booking through the link, you may call the hotel directly at (919) 782-8600.
Meals:
Lunch is included with your tuition costs and will be served at the venue Monday, Wednesday, & Friday. You will be on your own to explore Raleigh on Tuesday & Thursday.
Class Schedule:
Monday-Thursday 8-5 & Friday 8-3. The training venue inside the DoubleTree by Hilton Raleigh Crabtree Valley is the Raleigh-Crabtree Room.
Miscellaneous:
Dress is casual, so dress comfortably. Also, no need to bring anything, as all class materials will be provided for you.
Cancellation Policy:
We hope you do not have to cancel, but if you need to do so, cancellation notices received in writing seven (7) or more days prior to the first day of class will be refunded in full, less a 10% administrative fee. Cancellations received less than seven (7) days before the first day of class will be refunded 75% of the course fee in the form of an NASP Voucher for future training. Unused Vouchers expire one year after date of issue. Substitutions are welcomed. No shows and cancellations received after the start of class will not be eligible for a refund. This policy will be enforced so please plan ahead if you need to cancel – call us at 800 922-2219 if you need assistance.
In the unlikely event that a course must be canceled by NASP, student will receive a full reimbursement of tuition costs. NASP is not responsible for travel and per diem that may be incurred by student. This includes, but is not limited to, airfare, hotel accommodations, rental vehicles, or meals.
For Information on Additional Course Dates and Locations:
Click here for a complete listing of scheduled courses.
Non-discrimination Policy:
NASP is committed to maintaining a work and learning environment free of all forms of discrimination. View the full document here.
Proprietary Interest Disclosure:
The instructor(s) has no financial interest in any course documents, products, tools, or instruments. View the full document here.