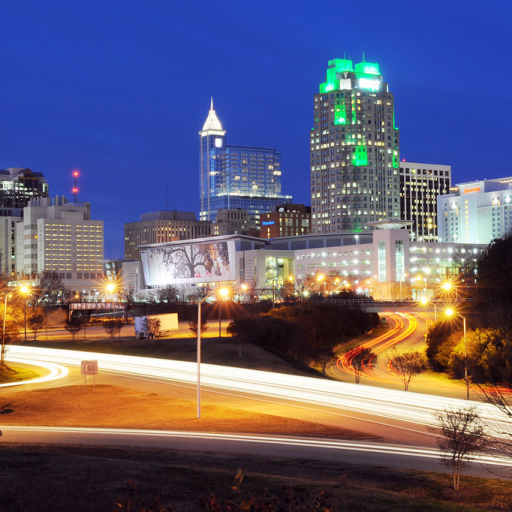 Certified Safety Manager Classroom
Catalog
access_time40:00 hours / 4.00 CEUs
Sep 18, 2023 - Sep 22, 2023

State:

North Carolina

City/Town:

Raleigh

Hotel Information:

Hotel Accommodations: The host hotel (and training venue) for the event is the DoubleTree by Hilton Raleigh Crabtree Valley. The hotel is located at 4100 Glenwood Ave, Raleigh, NC 27612. The hotel has multiple rooms blocked for attendees, and you will receive a special room rate of $140.00/day (for a king) and $130.00/day (for two queens), plus taxes and resort fees (13.25%). Also, you must make your reservations by Monday, September 4, 2023. 

To receive the special discounted room rate, follow the instructions below.

Go to DoubleTree by Hilton Raleigh Crabtree Valley or click on this link NASP CSM Training - DoubleTree Raleigh Crabtree Valley

If by chance, the link gives you any issues, put in the dates that you will be staying and under Special Rates, enter the group code NSP

OR you may call the hotel directly at (919) 782-8600
REGISTRATION:
1.Click on ADD TO CART and fill out Payment Information. (You must pay for class in advance to be registered).
2.Apply Coupon Code, if applicable.
3.If paying with a check, send payment to: NASP/IASP, PO Box 3367, Wilmington NC 28406.
4.If you are traveling from overseas, you must pay in advance and then you will receive a letter of invitation so you may apply for a VISA. Click here for details.
5.Once completed, you will receive confirmation letter via email.
6.Click here for details on our cancelation/student transfer policy.


Certified Safety Manager Course Description:
This Safety Manager Certificate is an indication to employers, potential employers, regulatory agencies, and the courts that you have the knowledge, skills, and abilities equivalent to a level of proficiency expected of a professional who is capable of working with little or no supervision while managing the safety programs, policies, and procedures common to business and industry.

• Discover a brand new perspective of safety that will empower you
• Meet the Train-the-Trainer requirements for individuals doing in-house training
• Learn training methodologies that change the way your employees work
• Save money by developing your own safety plans, programs and training
• Avoid OSHA fines, civil and criminal liability for accidents and injuries
• Determine proper interpretation and application of OSHA regulations
• Create and manage a successful safety culture using the latest behavior modification techniques
• Take home a resource library of PowerPoints, sample plans, programs and inspection checklists
• Obtain valuable CEUs (4.0) required by current certifications
• Click here to see the daily class schedule

Creating a safety culture in the workplace can be difficult. This course will provide the tools necessary to implement proper safety training and an effective safety program. Students will learn how to understand and interpret regulations, avoid civil and criminal liability, increase worker morale, reduce workers comp rates and most importantly, minimize or eliminate injuries in the workplace.


***Click here to see what our customers are saying.
***Click here to see what makes our classes so great.


Students will receive:
• Student Reference Manual and Handout Materials
• All 1910 and 1926 CFRs
• Sample Plans and Programs
• Sample Audit and Checklist Forms
• More than 50 Customizable Powerpoints
• Student Outlines, Handouts, and Tests to be Used at Your Facility


Prerequisites and Authorization:
The CSM is a foundational course that requires no prerequisites; however, prior knowledge of workplace safety is highly recommended. Upon completion, a CSM is authorized to teach the following courses by NASP. Click here for details.


Continuing Education Units :
Four (4.0) CEUs are offered for this course. As an IACET Accredited Provider, NASP offers IACET CEUs for its learning events that comply with the ANSI/IACET Continuing Education and Training Standard. CEUs will be reflected on the Certificate upon successful completion of the course and passing the exam. Partial credit or adjusted CEUs will not be awarded for individuals who do not successfully meet the criteria for achievement of CEUs.
Exam:
The student will take an exam at the end of the course. You must score 80% to receive a Certificate. You have two opportunities to pass the exam. An online retake exam will be provided if the first attempt is unsuccessful.
Testimonials:
Click here to see what our students have been saying about this course.


Recertification:
A refresher course and exam will be required every three (3) years. The cost of this recertification is $395.


Class Information:
The class will be held from 8:00 am to 5:00 pm Monday - Thursday and Friday 8:00 am with dismissal at 3:00 pm. Lunch will be provided Monday, Wednesday, & Friday, with snacks and refreshments served daily


Group Pricing:
Three or more students from the same company will receive a $200 discount per student if they sign up for the same course date and location. If you have three (3) or more students, call us at 800 922-2219 and speak to a customer service representative for assistance. (May not combine with other promotional discounts.)
Cancellation Policy:
We hope you do not have to cancel; however, if you need to cancel, cancellation notices received in writing seven (7) or more days before the first day of class will be refunded in full, minus a 10% admin fee. Cancellations received less than seven (7) days before the first day of class will be refunded 75% of the course fee in the form of an NASP Voucher for future training. Unused Vouchers expire one year after the date of issue. Substitutions are welcomed. No shows and cancellations received after the start of class will not be eligible for a refund. This policy will be enforced so please plan ahead. If you need to cancel call us at 800 922-2219 and speak to a customer service representative for assistance.


In the unlikely event that a course must be canceled by NASP, student will receive a full reimbursement of tuition costs. NASP is not responsible for travel and per diem that may be incurred by student. This includes, but is not limited to, airfare, hotel accommodations, rental vehicles, or meals.
For Information on Additional Course Dates and Locations:
Click here.
Non-discrimination Policy:
NASP is committed to maintaining a work and learning environment free of all forms of discrimination. View the full document here.
Proprietary Interest Disclosure:
The instructor(s) has no financial interest in any course documents, products, tools, or instruments. View the full document here.